I've been struggling with back pain for several days now. It's likely a result of some stresses that I'm dealing with. At any rate, today, I decided to read a book instead of my normal activities. I've been reading a series by author
Jane Kirkpatrick
known as the 'Portraits of the Heart' series.
I've enjoyed her work for at least 13 years and would count her as one of my favorite authors. She writes in a style that is unique. At least, I've not come across another author who does quite what she does. I'd call her work historical fiction but it is based on actual people and their stories. Ms. Kirkpatrick fills in the empty places with her imagination but takes instruction from a great deal of historical information, personal journals, newspaper articles, etc.
What I love is that none of her books could be called 'romantic'. Their appeal comes in that they are absolutely real in their presentation. Yes, her characters have love interests, but that is not romanticized, it is simply retold in a compelling manner.
I just finished the 2nd in the Portraits of the Heart series. Second and last. I have to say that I am affected. Maybe it's because in some ways I can relate to the main character (she's a photographer!). At any rate, I know an author is good when I go away affected by what they've presented.
If you like a good story that isn't full of fluff, take a look at
A Flickering Light
and
An Absence So Great
.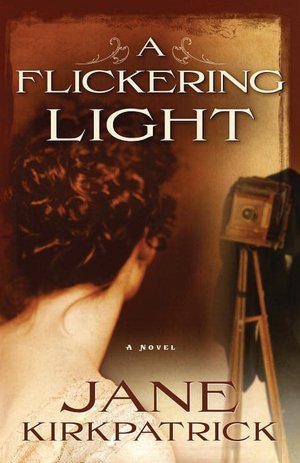 And then, leave me a message telling me about your favorite books that move you. I'm always up for another good title.