I can't seem to learn that one completely. I know that it is the way to live, but my inner 'control freak' can't seem to let go much of the time.
I recently received a set of stamps from Technique Tuesday by Ali Edwards.
These ones.
But mine didn't have the One Day at A Time stamp.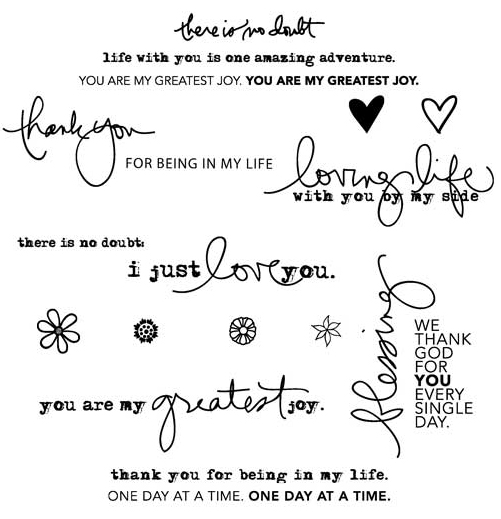 I didn't notice it until my friend
Kimberly Neddo
used it. But once I saw it I knew I needed to have it. The amazing people at TT were happy to send me the stamp I was missing and so I got to work using it on a layout today.
I wanted to keep things pretty simple on this page. I'm pretty happy with the result but there is a part of me that is craving a little more detail. We'll see if it survives as is or not.
If you are a Studio Calico fan, you may recognize that it's been made with the latest kit,
City of Lights
. There are still some kits available. So you may want to check them out.
Is it ok if I'm proud of the freeform sewing that resulted in that sewed arrow? Well, I am .
And yes, I look a little sketchy in that Instagram, but then, I think I AM a little sketchy. LOL
Have a great weekend folks and I'll see ya back here on Monday when I'll be sharing some fun from the April Elle's Studio Gallery! Can't wait to share!