I've been talking to my oldest sister, Valerie recently. She's shed some light on some things and that has been both freeing and painful.
As I said yesterday, we had a very 'normal' upbringing in many ways. But there were some things in our family that were profoundly abnormal. The one which breaks in on my rememberings first is the fact that my mother has suffered with
Paranoid Schizophrenia
as well as significant clinical depression. What that meant to me as a child was that my mother was very unpredictable and not particularly safe at times.
(Me, on the left and my sister Kim when I was four)
When she was not having an episode, my mother was interesting, silly and enjoyed being out and doing things. She told me stories, took me for walks, read to me and taught me to read. She was a beauty and enjoyed makeup and hairstyling. She showed me where birds made their nests and foxes had their holes. I loved my mama and enjoyed hearing about the world from her perspective.
I especially enjoyed hearing about her life in India. She told me often of her exploits at the convent school and how she would keep the poor nuns on their toes. She told me of her popularity with the other students and how she was a sort of ring leader. I was proud of my mother. She told me of how she'd moved to England as a young woman and learned stenography to become a secretary. She still wrote in shorthand a lot of the time so we couldn't tell what she'd written.
She occasionally spoke of her sister Grace. Looking back, I believe she was quite broken hearted at Grace's unexplained death. She also spoke of the times that she'd been locked in cabinets where
bandicoots
lurked when she was being disciplined. It is those times that I now wonder about. I wonder what other horrors she experienced. Whatever they were, she has kept them locked deep inside her mind for all of these years.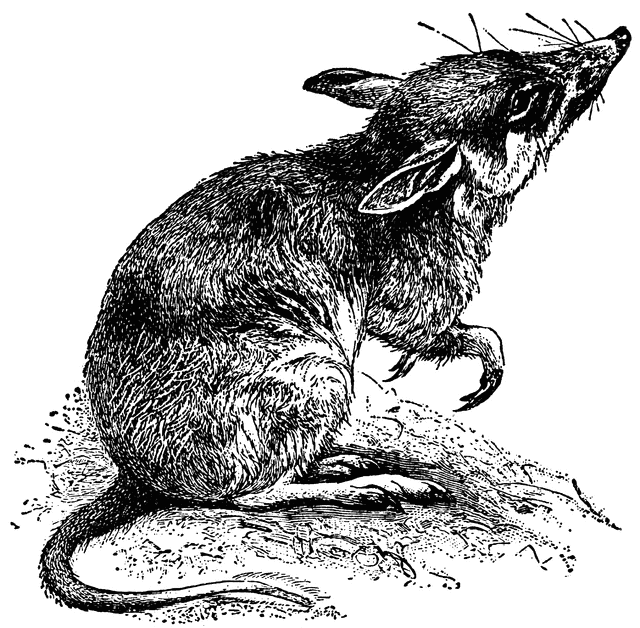 (Lesser Bandicoot)
But sometimes, her emotions would grab hold of her and she'd lose control. One such occasion happened when I was about four. She, myself and my sister Kim were in our bedroom folding laundry. I believe I was talking when my mom turned and her elbow somehow ended up connecting with my mouth at exactly the moment when I was closing it. She took it that I was biting her and backhanded me across the chest so hard that it knocked the breath out of me.
I can recall some screaming, but not what she said. What I remember most clearly is how utterly terrified I was. I thought I'd die because I couldn't get my breath. And my mother was soooo angry with me. I knew I hadn't done anything wrong so it didn't make any sense to me. That feeling of horror is still with me somehow. I can call it back up and remember it like it just happened. I think fear is often like that.
That was one time. There were others.
(Mama, around 1981)
Valerie recently told me of a time that mama beat the dickens out of my sister Kim with a hair-brush.
The difficultly is that you never knew when she might turn on you. Discipline was frequently a beating, up and down the back of us with the metal end of the fly swatter. Or you might have shoes thrown at you. She used to make my older brother and sister pick out their own switch, clean it off and then sharpen it in order to receive a whipping. (Luckily, that particular trick went by the wayside by the time I was old enough to find my own switch.)
When I was about six, I remember mama got very angry with a woman who lived a couple streets over. She was certain that Arnette was trying to steal her Jafra customers, or something like that, and she put me in the car, grabbed a very large carving knife and headed to Arnette's home. Once again, I was in sheer terror. I thank God that Arnette was NOT home. I never heard anything about it again.
The thing that strikes me as strange now is that no-one did anything about it. We just all trundled along as if our lives really were perfectly normal.
I can remember that children, friends, would only come over to my home once. After that, they never wanted to come over. My mother would tease them that she'd take them out and hang them by their toes in the trees. They didn't seem to think that was funny and I couldn't understand why. I knew my mama wouldn't do that, but they sure didn't.
Mama talked to the TV news anchors. She'd say 'I know you're watching me! But I can see you too!' She'd talk to the planes overhead in the sky, saying 'I see you. Don't think I don't know.' She'd talk to God and then answer back for Him. Everyone was out to get her, everyone around her was crazy. We all just hated her. Or at least that is how it looked from behind her eyes.
If only mama's mental illness were the only issue we had.
Thanks for stopping by.