Hello friends. First, I want to say thanks to all of you for your especially kind words yesterday. I admit I was a little nervous to share that part of my life as I've taken a fair bit of flack for it over the years. I am so glad now that I did. Thank you for your ongoing support! (and huge thanks for the prayers many of you have offered. I am convinced God is very active in our lives as a result of prayer!)
I'm excited to share a couple more sneaks with you today. I've worked on some projects for
Jenni Bowlin Studios
and have been dying to share them with you. They'll go live in all their glory on Friday so keep an eye out.
In the meantime, here are a couple of fun sneaks for you.
Do check out
JBS
as they have some really beautiful kits each month and Jenni is always coming out with fantastic new products like the
Fiskars punches
she's just brought to the table.
Now, for the GIVEAWAY, because somehow I managed to purchase two of these for myself, I'd like to give one of them away. I have to say sorry to you international friends as the weight of this item will keep me from shipping it overseas. However, I've got this wonderful EK Success Butterfly punch and I'd like to give it away to one lucky reader as a way to say thank you for visiting me, sharing your thoughts and being supportive!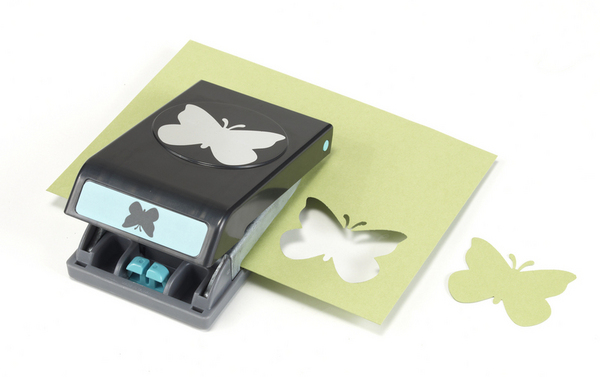 I appreciate each and every one of you more than you know. I really truly do, so THANK YOU.
Leave me a comment with your email addy so that I can contact you. And please share my giveaway on your Facebook or blogs for additional chances to win. Leave me a comment with the link where you shared for each time and I'll draw a winner on Monday morning, January 23rd and post the winner on Tuesday.
Have a wonderful day!